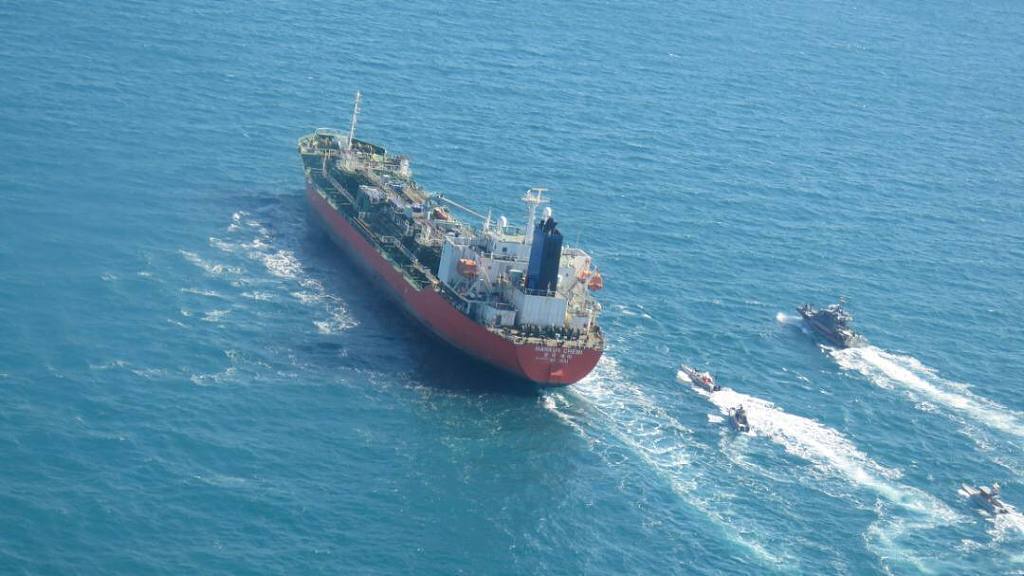 When Iranian forces seized the South Korean oil tanker the MT Hankuk Chemi last week and detained its crew, the Teheran government claimed the tanker was polluting the sea. However, it also demanded the return of $7 billion held in South Korean banks because of American sanctions.
The fact that armed soldiers took over the ship, and the fact that the release of the funds was linked to its capture, makes it seem as if this incident was really about the funds. In any case, Iran has been demanding their release since they were frozen in 2019 when the U.S. sanctioned all oil exports from Iran.
South Korea did not have any major dispute with Iran before the U.S. interfered. In fact, South Korea imported 7 million tons of much-needed oil from Iran in 2018 and 4 million tons in 2019, before the U.S. initiated sanctions in September of that year.
These were imposed unilaterally by the United States, and they were actually ruled illegal by the International Court of Justice. However, many countries had to comply with them to maintain access to the dollar-denominated banking system. South Korea, in particular, has to tread carefully, because it partially relies on the U.S. for its national defense.
However, South Korea's closeness to Washington has led to it being stuck in security quandaries of its own.
In the past, South Korea did, in fact, need American support due to its geopolitical position and its tardy economic development. Its GDP in 1977 was 31 times smaller than it is today. However, American protection and favorable trade relations helped it achieve prosperity and promote democratization.
Yet, according to a number of foreign policy scholars, including Ted Galen Carpenter and Doug Bandow, South Korea is capable of defending itself on its own these days.
Many South Koreans think the same. There were protests in 2002 when American soldiers driving an armored vehicle-launching bridge hit and killed two South Korean schoolgirls.
According to an analysis prepared by the Carnegie Endowment for International Peace, "South Koreans highly value their alliance with the United States as a way to help offset North Korean threats and, increasingly, growing Chinese power. At the same time, Seoul feels an underlying need to increase autonomy and reduce its security dependence on the United States."
Support for greater autonomy is higher among progressives, who view America's presence as a soft form of neocolonialism. This is also because the U.S. undermines some of the progressive goals, such as reunification. As a matter of fact, progressive South Korean presidents have increased defense spending at a faster pace than conservative ones – believing a stronger military would make it easier to disentangle the country from the United States.
This will only become more pressing in the coming years, as the U.S. is becoming more antagonistic towards China and signs of domestic instability are now on display in Washington, D.C.
The potential for dynamic changes, whether that means a conflict or a sudden refusal of a future American administration to uphold its side of the defense treaty, is increasing.
Mitchell Blatt is a columnist with China.org.cn. For more information please visit:
http://www.china.org.cn/opinion/MitchellBlatt.htm
Opinion articles reflect the views of their authors, not necessarily those of China.org.cn.
If you would like to contribute, please contact us at opinion@china.org.cn.
Follow China.org.cn on Twitter and Facebook to join the conversation.
ChinaNews App Download