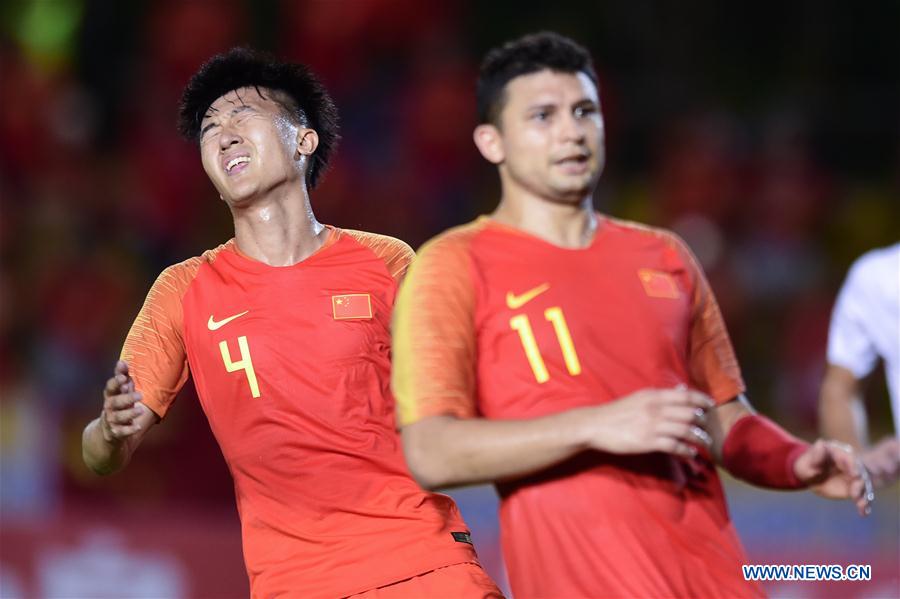 Ever since China imported its first naturalized player in 2019, the strategy has attracted its fair share of controversy.
Former China and Eintracht Frankfurt star Yang Chen is among the doubters, arguing that the policy does more harm than good to the Chinese game-at least in the long term.
"Personally speaking, it's very hard for me to accept naturalization," the 46-year-old said during a podcast with soccer commentator Zhan Jun on Wednesday. "But now it's already a sort of helpless choice.
"For me, I always believe Chinese soccer should be played and developed by Chinese. If we can put more effort into improving our youth training, we don't need to make such a choice. But it's clear that our youth training is not enough, so we are hoping that naturalization can be a solution.
"To achieve better results with the current national squad, we now have to accept there are naturalized players in the team. After all we don't have enough quality domestic players."
Yang previously waded into the debate last year when he said Chinese soccer needs to be more patient to nurture the next generation of talent.
"Currently we need the naturalized players to help us level up Team China's strength, just like what the Japanese have done,"Yang told media in November.
"But we need better youth training, and this is just a transitional period.
"All of us hope Team China can reach the World Cup finals… But there are a lot of uncertainties in soccer, and not everything will develop in a way that we wish.
"So I keep believing, the only way to have our own great players is to focus on youth training. We need to be more patient."
Time, however, is not on the side of the current Team China squad, whose next 2022 World Cup qualifier will kick off on March 25 against the Maldives.
After a damaging defeat to runaway Group A leader Syria in November 2019, Li Tie's squad is now second in the standings and only leads the third-place Philippines on goal difference. So, even advancing to the second phase as one of the four best second-place finishers is far from certain.
According to reports, Chinese Football Association president Chen Xuyuan has tasked head coach Li with ensuring the team at least reaches the second phase.
With top homegrown talent in sparse supply, naturalized players remain the squad's best hope for now.
So far, England-born Li Ke (aka Nico Yennaris) and Brazil-born Ai Kesen (aka Elkeson) are the only two naturalized players to have earned caps for Team China, with Ai Kesen netting three goals in last year's qualifiers.
Team China will reconvene for training in Haikou, Hainan province, from late January until early February. On Thursday, Li named his squad for that camp, with Ai Kesen and another Brazil-born player, Alan, included as naturalized players. Li Ke is reportedly yet to return to China.
Due to the COVID-19 pandemic, coach Li has yet to contest any matches-either qualifiers or friendlies-with the national squad since being appointed in early 2020.
Follow China.org.cn on Twitter and Facebook to join the conversation.
ChinaNews App Download